See. Better. Diving.

Optik Pingel has been providing better vision under water for over 50 years. Seeing is our most important sense when diving: read instruments such as dive computers and gauges sharply, use the compass to find your bearings, orient yourself and keep an eye on the buddy.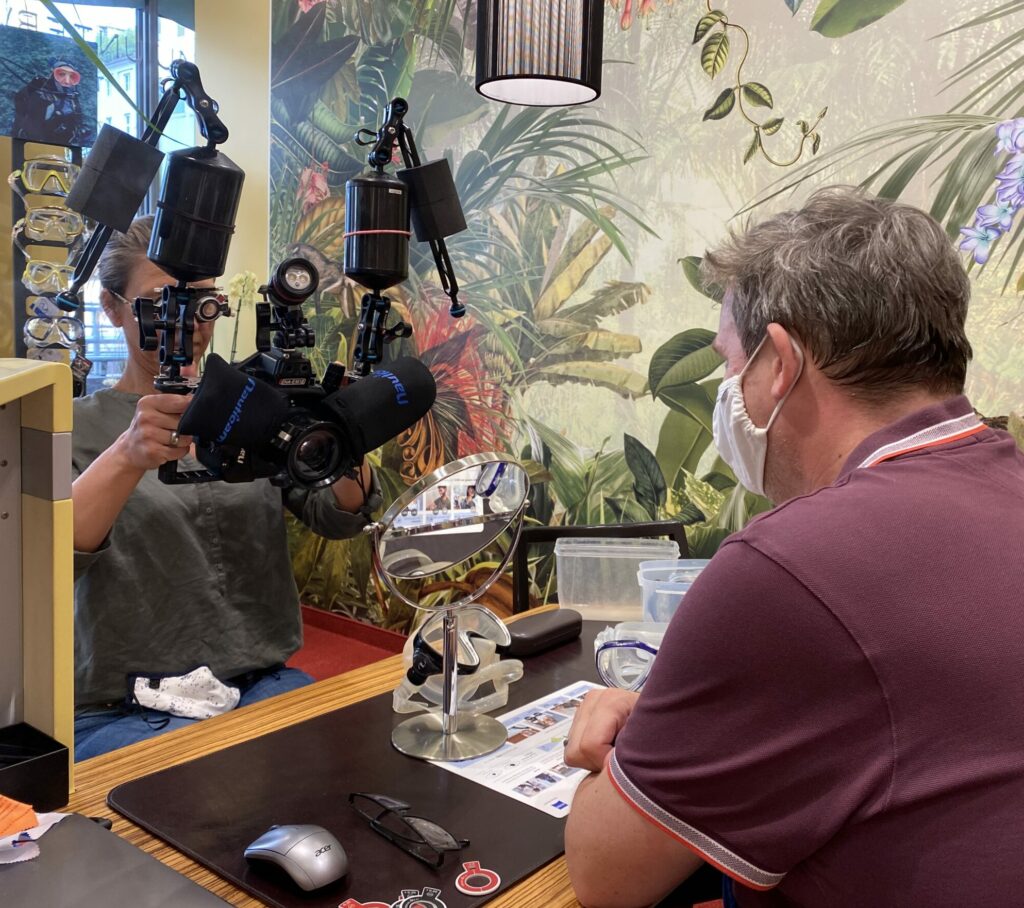 When taking pictures and filming, the challenge is to operate the camera display, adjust the lighting and set the scene in scene. Without good vision, this can mean stress. With optical glasses from Optik Pingel in the diving mask you improve safety, control, orientation – and of course your fun diving.

Our five just in case
Distance: € 110,- per lens or thinner €130,-
Remote correction up to 45 years:

Nearsightedness down to -15.0 dpt.
Farsightedness up to +7.0 dpt.
Astigmatism up to ± 6.0 dpt.
Higher values ​​on request
Distance correction +: € 110,- per lens or thinner € 130,-
Distance correction for 45+: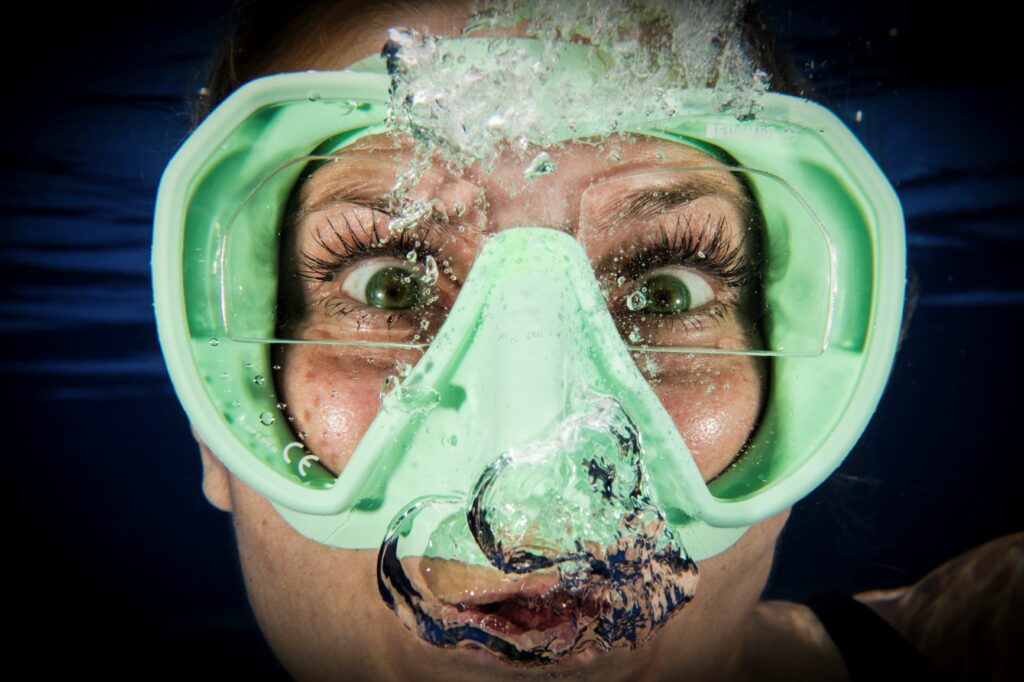 For short-sighted people aged 45+ who can read better without proofreading on request, we can shorten the optical binoculars in the lower area of ​​the diving mask. Dive computers and instruments can then be read through the front glass of the mask without correction.
Tip: If you send us a mask, simply tape off the lower third of the front glasses with parcel tape, put on the mask and try until the edge does not interfere with a view into the distance and the taped area is easy to reach when looking close. Finished! Grinding the glasses is a free service from us.
Close: € 75,- per lens or with cylinder € 110,-
Close correction for 45+:

Presbyopia up to +3.5 dpt.
Astigmatism
Ideal for reading dive computers and gauges
Optimal for the operation of camera displays
Sharp viewing of the monitor from film and video cameras
Consideration of personal requirements (height and Size of the near part)
Bifocal: € 245,- per lens or thinner € 265,-

Distance and near correction for 45+:
Combination of distant and close vision with separating edge
Melted-in part, therefore a visible but not perceptible separation edge at the transition
Image jump when changing from distant to near vision
Practical solution with the technology from earlier days
Progressive: € 300,- per lens or Premium € 350,-
Varifocal correction for 45+:

Stepless vision under water in all areas
From -10.00 dpt. up to +7.00 dpt remote strenght possible •Any close addition possible
State-of-the-art technology, therefore best comfort
successfully tested, look just like above water
Blue water, diving partner, dive computer and camera everything at a glance
The premium solution!
Special requests for special requirements. No problem!
We would be happy to advise you!