With us on Oststrasse 95
We are here for you!
Pingel daughter Sabine Jost and her husband Thomas Jost run the family business on Oststr. 95 in the 3rd generation with a lot of heart. Optik Pingel by Jost stands for German cosiness, modern with a hygiene concept and air conditioning to make you feel good.
We greet you with red carpet and flowers at the door. Then it says: Please ring the bell! It opens quickly and you take a seat after hand disinfection. In our shop, the temperature is usually 23 degrees Celsius. So you can calmly talk about solutions for your vision. We and our team look forward to advising you!
Tradition: fair and humorous
Traditional optics do not have to be expensive. We want to be there for all friends of Optik Pingel. Therefore we offer good glasses with glasses from 100 euros. Quality is guaranteed. We are popular for beautiful glasses that are also allowed to cost something. We definitely laugh.
Make an appointment now or have a look spontaneously!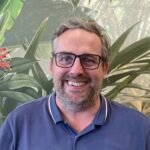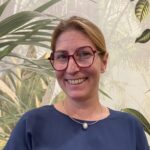 Service is really important for us!
We are happy to pamper you free of charge with our microfiber cloths and cleaning solutions while you wait for cleaning or straightening your glasses – you can come in at any time.
We have good partners and can therefore usually respond in a compliant manner. Talk to us and we can help.
Here is a small list of selected services:
2 year guarantee against material or manufacturer defects
Compatibility guarantee for your glasses
Free glasses inspection and cleaning
The Pingel glasses insurance:
Reimburses half the cost of repairs in the event of breakage or loss in the 1st year
(only valid for glasses made and repaired by us)
– Promotional goods excluded –